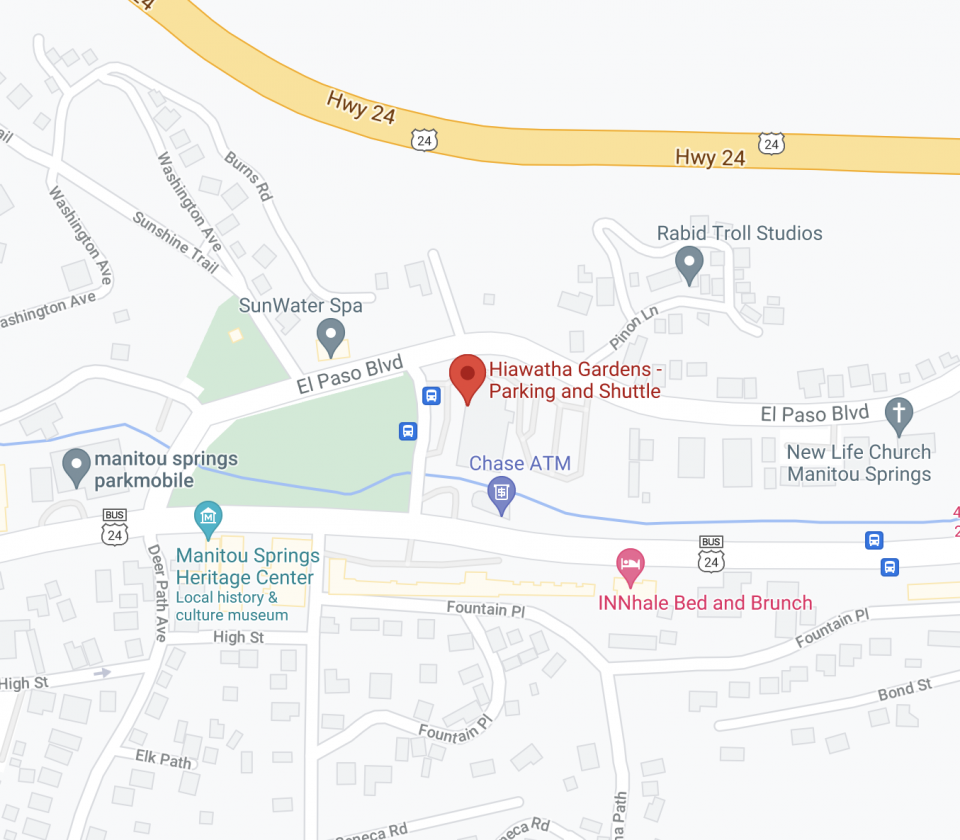 Visiting Both the Cog and Manitou Springs
We encourage customers who wish to enjoy Manitou Springs, either before or after visiting the Cog, to utilize the overflow parking located at Hiawatha Gardens, 10 Old Man's Trail in Manitou Springs.Parking at Hiawatha Gardens is $1 per hour.
A free shuttle is available to bring you directly to your Cog adventure and return you to the Gardens. The shuttle will be scheduled to run approximately every 10-20 minutes and stops running at 8PM.