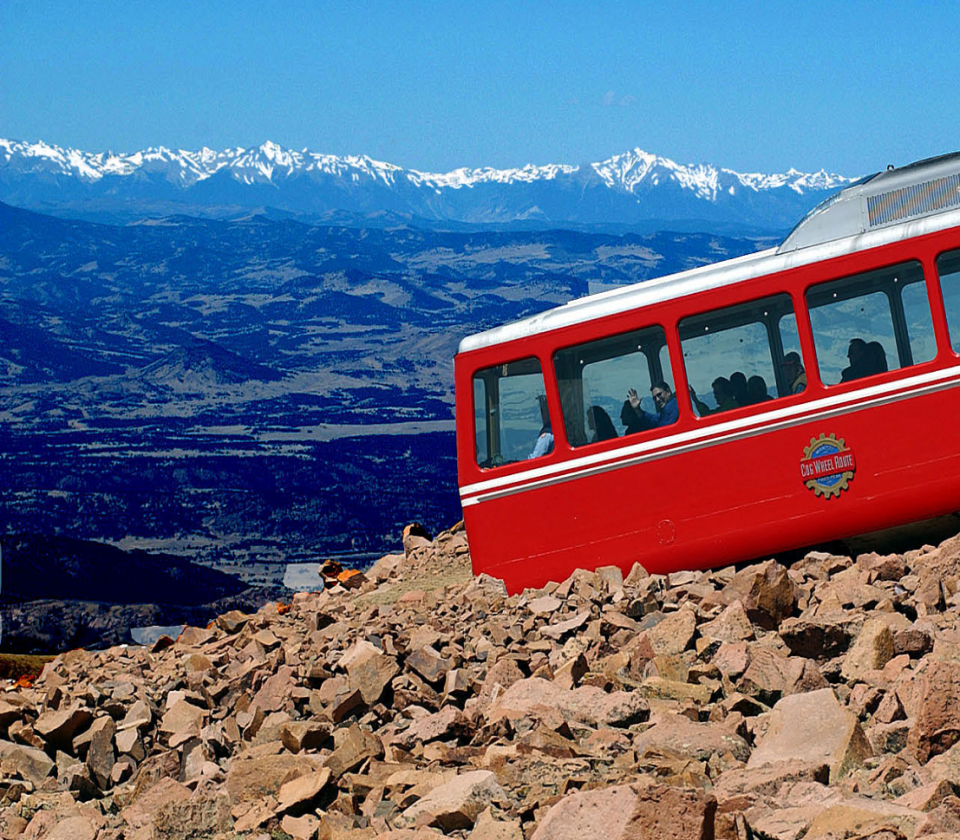 STANDARD ADmission
Guests 13 and up can experience the majesty of Pikes Peak and more for just $58 when booked online.
CHILD ADMISSION*
Little ones 12 and under can find big adventure for just $48 when booked online.
Reserved admission
Select your seat in advance aboard the Cog Railway.
Adult Reserved Admission $68 when booked online.
Child* Reserved Admission $58 when booked online.
Walk-up/Call-in rates
Purchase your tickets at The Depot for $59.50 for adults and $49.50 for children under 13*. Seats will be assigned by the Cog Railway.
Please note: Tickets are non-refundable. Taxes and additional fees apply.
*Children age 2 and under are free with a paid adult admission ticket and must sit on adult's lap. The Cog Railway is not recommended for infants under the age of six months or anyone with a history of cardiac or respiratory problems.