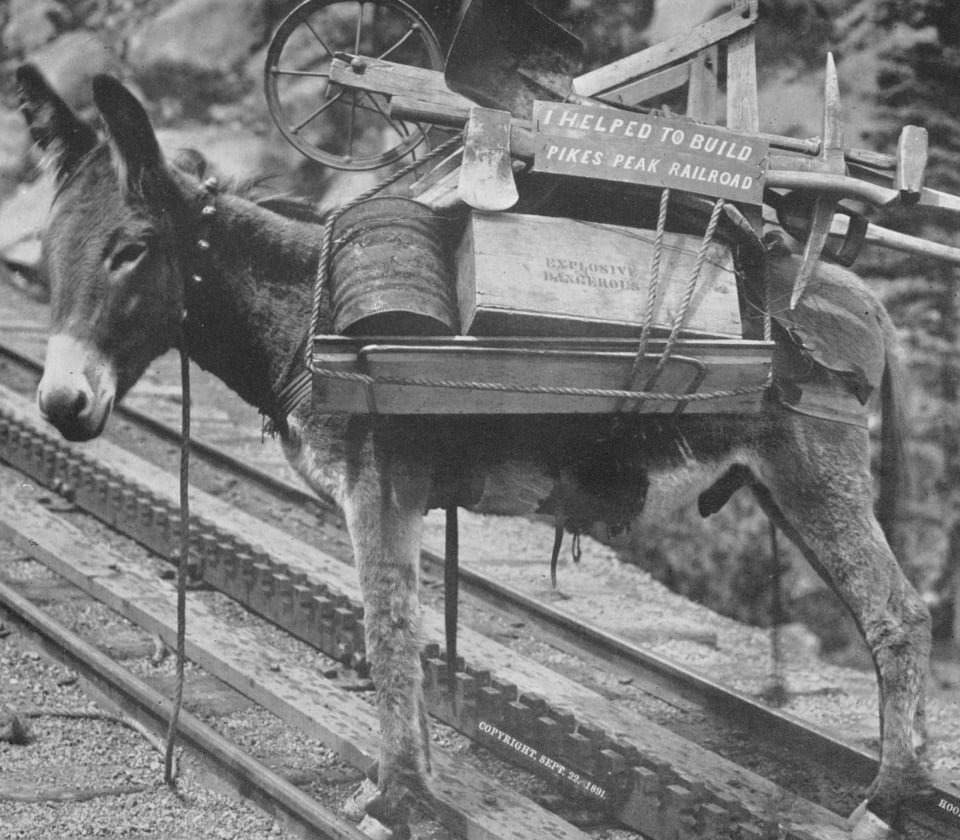 It all started with a mule
It was the late 1880s when a tourist named Zalmon Simmons, inventor and founder of the Simmons Beautyrest Mattress Company, visited the Pikes Peak Region. Wanting to check up on one of his inventions, an insulator for the telegraph wires that ran to the Army Signal Station on the Summit, he reached the top of Pikes Peak the only way back in those days: an arduous, two-day trip on a mule.
Mr. Simmons was in awe of the scenery but determined that the views should be experienced in a more civilized and comfortable manner, and aren't we all grateful for that? Word has it he was relaxing in one of Manitou Springs' mineral baths after his return, when the owner of his hotel mentioned the idea of a railway to the top, and the rest, as they say, is history.