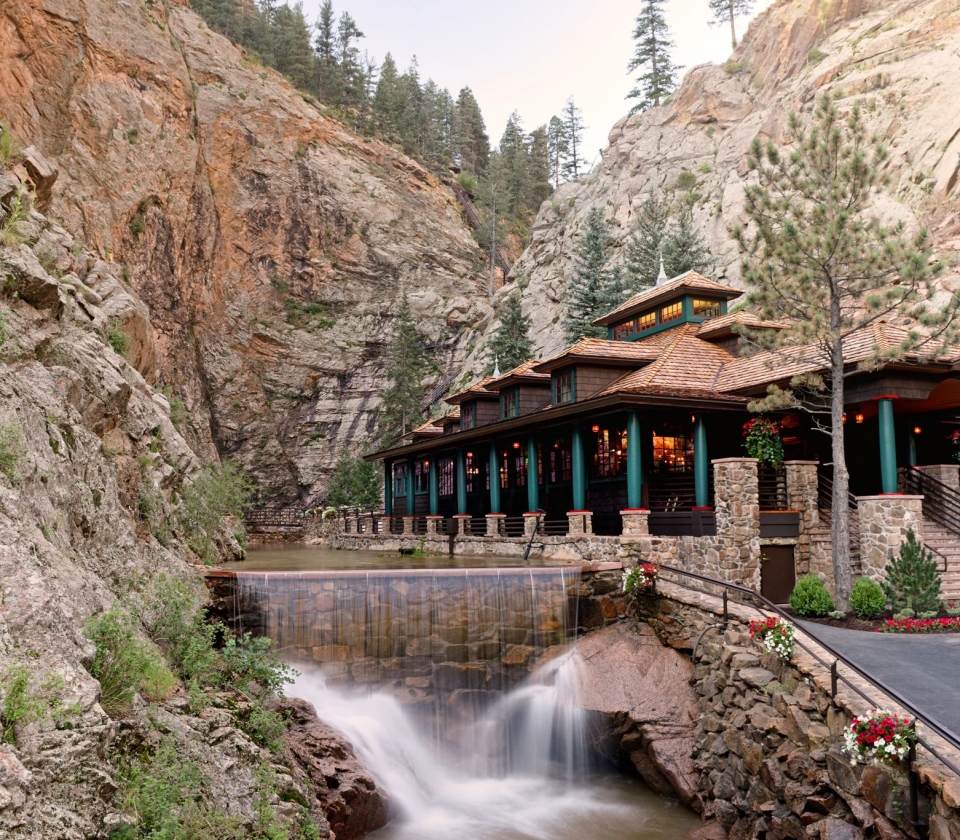 SEVEN FALLS
Seven Falls is a magnificent series of seven waterfalls located in a 1,250-foot-walled box canyon. Situated between the towering Pillars of Hercules rising 900 feet into the Colorado sky, Seven Falls is the only Colorado waterfall included on National Geographic's list of international waterfalls.
In this one fantastic setting, you can experience all of the beauty conjured by the word "Colorado." Hiking the Seven Falls trail system unveils the views, of the pines, quaking Aspens winding streams, towering rock formations, and more unfold as you ascend the 224 steps to additional trails and to the banks of the stream that feed the Falls and its 181-foot drop of falling water.
The Seven Falls experience can be as active or leisurely as you like. Also, learn about its history, visit the shops, and partake in excellent dining at our authentic Restaurant 1858.